Dnieper Gothic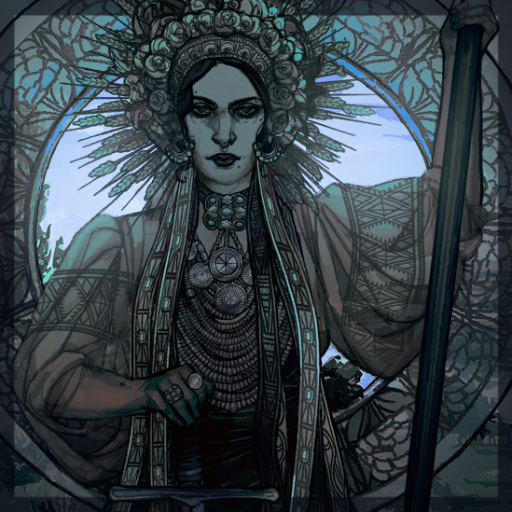 ~A cossack or a mountain molfar, a peasant of Sloboda or lady of Galicia - embody a character worthy of high literature of Executed Renaissance in this game of semi-historical setting~
As a resident of the Kharkiv region, my mind and soul were in a difficult and dark state of nature - inflamed mind was looking for freedom and rest, and found inspiration in those topics that helped me then freeze in the world of literatures - in a dark and timeless one, too, but triumphant and full of such answers and beauty. I tried to give you the opportunity to find here, too, in the places of lowlands and countryside, something for yourself, to share with you the sensuality and tones of my personal ethnism, as far as I was given time and heartfelt experiences - and this unity, divided idea and art, I'm glad to find and share with you.
Your choice and brightness of incarnations here consists of a multitude of raven-curled hairstyles and headscarves, skins in shades of milk and copper, linen embroidered shirts of peasantry, cossack trousers and dusted skirts, eyes black and bright as night, and, of course, complex and modular variants of ribbons, beads, coin necklaces, iron earrings and neurotic wreaths of wheats and wildflowers. To complement your composition there are also variety of backgrounds - partly bookish, partly outlined in traditional landscapes, and art nouveau elements, too - flower thickets, halos, frames and arches.
I sincerely hope that our unity will be something special and inspiring in the most subtle feelings for you - for each acquaintance is the beginning of something beautiful, and this is the greatest joy for me and relief of my time.
Oh, and also you can spend time with us, look at art and writing projects, request a commission, or support my work on my blog, where I will welcome you with all of my heart: aukanemin.tumblr.com
Thank you so much - and I wish you the most delightfull days, each one more beautifull than the previous!
Tags: traditional slavic ukrainian ukraine polish romanian dark-fantasy witch medieval rpg dress-up-game avatar-maker goth fantasy historical
Derivative works permissions:
Comments