Royalty Maker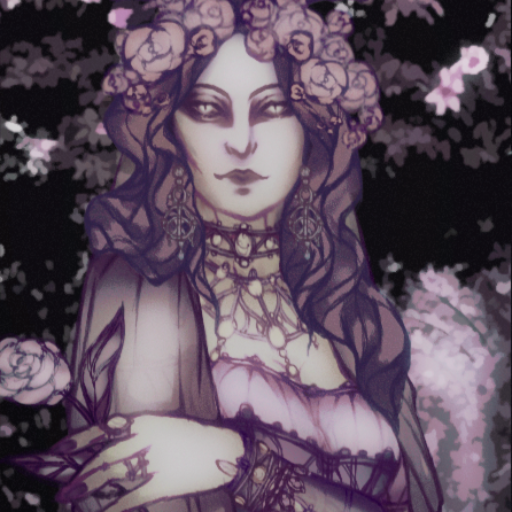 ~ Create your own noble lady in this dark fantasy game! ~
I wanted to create something that was especially dark, sophisticated and at the same time feminine and full of dark tenderness**
The work was interrupted and was difficult for me in its own way, but I can't wait when you familiarize yourself with result!
Here you can create your own noble lady of a fantasy royal house - queen, duchess, ambassador, court magician or just a sophisticated character with any story~
I tried to make the elements as compatible as possible so that they support my tenderness, gloominess and art nouveau mood. Enjoy a selection of different flowing hairstyles, delicate facial features, garments, circlets and crowns, rings, bracelets, various accessories and backgrounds!
Hope you enjoy getting to know your new character~ If you've already taken a closer look, why not subscribe to aukanemin.tumblr.com for news of future work?) I believe that very acquaintance is the beginning of something special ~
Thank you so much and have a nice day **
Tags: queen royal dark-fantasy tiefling ancient medieval princess elegant gothic rpg character-maker goth avatar-maker high-fantasy historical
Derivative works permissions:
Comments
uwuboytho it's actually dark, sophisticated and feminine, as you wanted <3 Im so into the art nouveau stuff uwu !! :3