Anime Girl - HALLOWEEN EDITION
Anime Girl - HALLOWEEN EDITION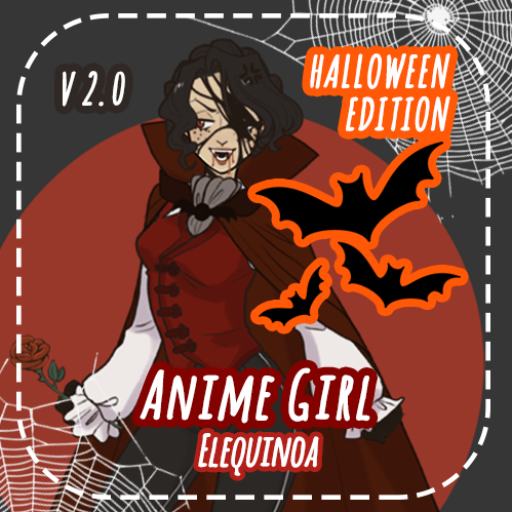 11/10/2020: HALLOWEEN EDITION - A new release with LOTS of items to make a costumed character for spooky times! There are new genetics, new outfits, new accessories, new background elements, all you need to find the perfect costume!
Includes but not limited to: vampire, fairy, witch, ghost, unicorn, mummy, princess, devil, angel, and some very sus outfits...
I also fixed a couple of things that were bothering me...
25/6/2020: Initial release
A game to create a character in the style of my personal favourite animes and mangas! Dress up like Bulma or Botan, hunt some demons or be one yourself, put on your cat ears and transform into a magical girl!
I've included as much "classic" anime elements as possible, and bits from my own favourite stuff. Also the outfits of my own OCs :)
Tag me when you post your creations online!
@elequinoa everywhere
Find all my links here :
https://elequinoa.carrd.co
Tags: anime magical-girl ninja cat-girl anthro casual manga elequinoa halloween spooky among-us witch ghost vampire goth dress-up-game high-fantasy modern-fashion
Derivative works permissions:
Comments
leon-lepetit One of my fav games so far uwu ! <3
crusoe Whao, I would favorite this if I could!! :O Looks amazing!