Anime Girl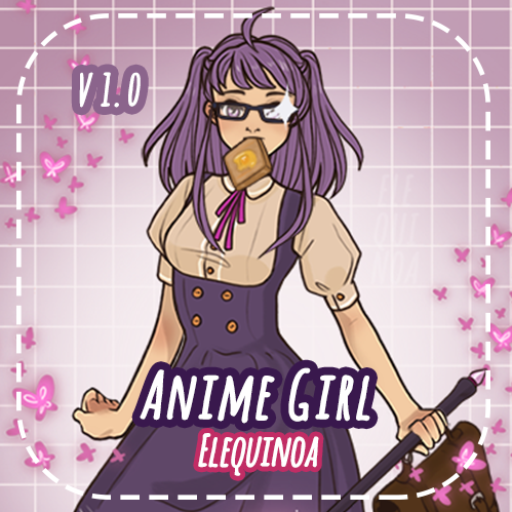 25/6/2020: Initial release
(and probably last, except for fixing bugs) (i don't plan on adding new items. Game is complete as it is :) )
I made this game because I wanted to recreate my old characters from before high school. Anime themed of course.
The colorful cat girl, the clumsy magical girl, and the demon girl.
I had fun redesigning their old outfits and also adding a touch of "cosplay" elements in the game ;)
I hope you can have fun making your very own anime character with this game! I've included as much "classic" anime elements as possible, and bits from my own favourite stuff.
Tag me when you post your creations online! @elequinoa everywhere
Find all my links here :
https://elequinoa.carrd.co
Don't be shy, come and tell me if you've enjoyed my games :)
It makes my day :)
And if you like my games, you can support me on Ko-fi:
https://ko-fi.com/elequinoa
Thanks a lot <3
Tags: anime magical-girl ninja cat-girl anthro casual manga elequinoa dress-up-game high-fantasy modern-fashion
Comments
rodrileontho One of my fav games so far uwu ! <3
crusoe Whao, I would favorite this if I could!! :O Looks amazing!