Power Princess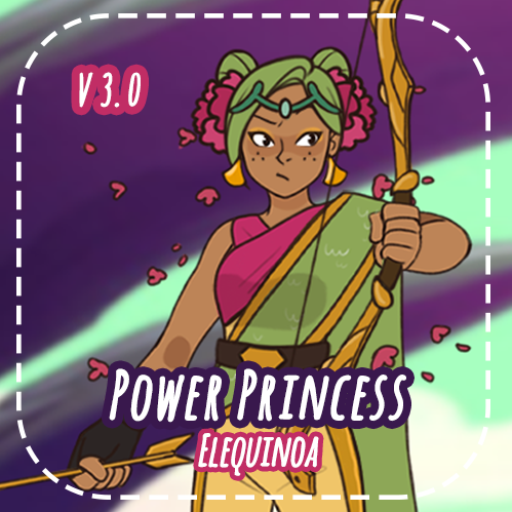 30/05/2020 : Third release
I've added: items in almost every category, new colors, weapons, magic, you will have to browse through everything to see for yourself!
Last update for a while. You should have everything to make your very own #sherasona ! :)
Inspired by the Netflix show, She-Ra and the Princesses of Power, recreate the iconic characters or make your very own princess of power!
You can mix and match the items from the characters outfits, including the original 80s designs, the Netflix reboot, and characters from He-Man.
This game includes a wide variety of hair (front and back pieces, 12 colors), body elements (tails, ears, wings, hand pose, 13 colors) and lots of fun clothing items to chose from to make your own design!
The backgrounds are from the show.
Find all my links here :
https://elequinoa.carrd.co
Don't be shy, come and tell me if you've enjoyed my games :)
It makes my day :)
And if you like my games, you can support me on Ko-fi:
https://ko-fi.com/elequinoa
Thanks a lot <3
Tags: she-ra princess power female magical-girl superhero fantasy spop elequinoa dress-up-game science-fiction high-fantasy
Derivative works permissions:
Comments
crusoe wow this is amazing! <3
meiker Gorgeous as always!!! Whenever I see previews for the new she-ra, I think "Oooh, dress up game material!" lol, so I'm glad someone did it <3
leon-lepetit woah :3 cool game uwu
raincrystal I love that you've added new stuff already! I can't wait to see what else you'll add! I'm hoping you add more undershirts at some point, but other than that I love it!
leon-lepetit yesh uwu what she said uwu