Kassie's Deity Maker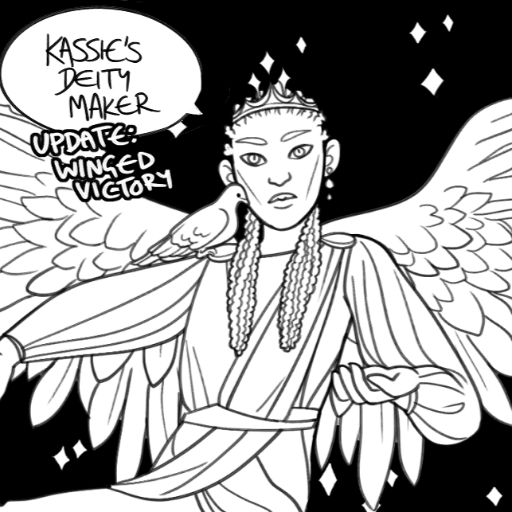 Mysterious gods and mythological creatures!
Update 27 June 2020: wings, animal familiars, lots of other new stuff - explore and find out :)
Coming soon:
- cold-weather clothes?
- weapons?
Let me know in the comments if you have suggestions!
You're welcome to use your doll as an avatar, to print off as a colouring book or for other personal uses but please credit me and meiker.io - I'm @aklarkwood on twitter, or my website is aklarkwood.com.
Tags: mythology fairies angels mermaid dress-up-game high-fantasy
Derivative works permissions:
Comments
uwuboytho OMG I LOVE making these uwu !!!!! One of my fav games for sure uwu