Kassie's Portrait Maker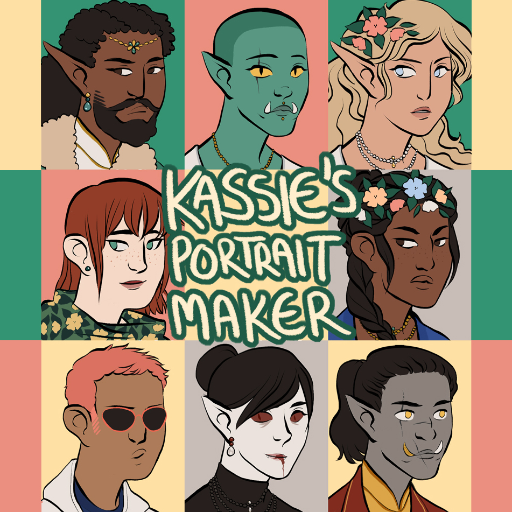 Lots of options to design character portraits, including vampires, demons, elves, orcs, and people who wear cardigans.
Some of the art was inspired by my fantasy novel The Unspoken Name, which is out in February 2020 - you can find out more at my website aklarkwood.com or on twitter @aklarkwood.
You're welcome to use your portraits as icons etc but please do credit me and meiker.io.
Update 15 Nov 2019: added facial hair, lots of new clothes, hair and jewellery options.
Content warning: stylised blood/scarring.
Tags: portrait face fantasy everyday avatar-maker high-fantasy modern-fashion
Derivative works permissions:
Comments
Oops! The creator of this game has disabled comments.