Mermaid Maker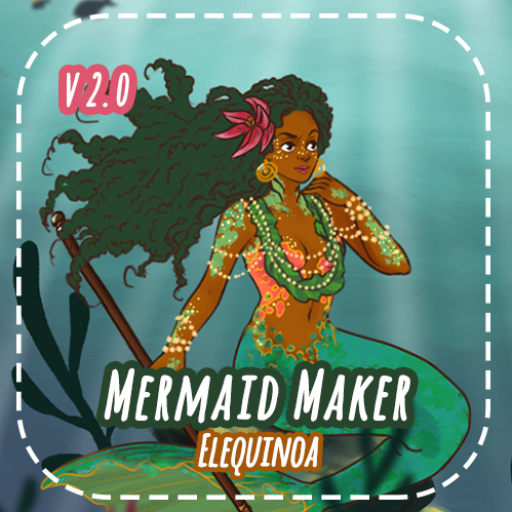 07 may 2020: New format!
Adapted the frame to hopefully fit better in mobile.
Added new colors for all tops, new legs, new accessories, adjusted some items here and there.
---
Just in time for Mermay, create your own Mermaid, with different sets of skin details, fish tails, and accessories.
You can create a classic, Disney style mermaid, a melusine, selkie, or even naga and octopus! And a pair of legs for when your mermaid walks on land of course.
Finish you creation with a "build-a-background" category, where you can mix and match items to make your own scene.
Enjoy! :)
Find all my links here :
https://elequinoa.carrd.co
Don't be shy, come and tell me if you've enjoyed my games :) It makes my day <3
Tags: mermaid mermay merfolk elequinoa female aquatic selkie naga octopus siren dress-up-game high-fantasy animals
Derivative works permissions:
Comments