Fantasy RPG Character Maker
Fantasy RPG Character Maker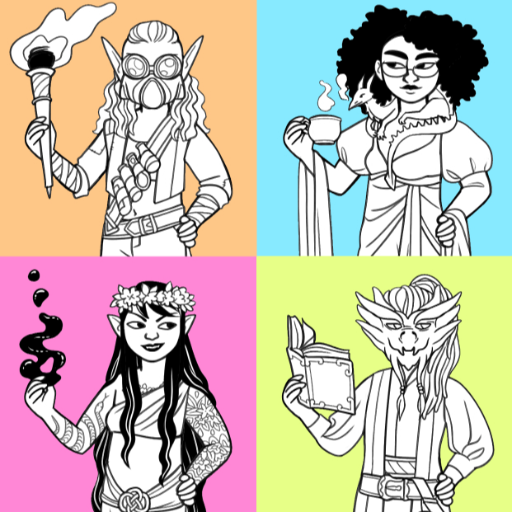 UPDATE Dec 2 2020: double the hair options! Masses of props! Dragonborn! Various masks! Tattoos! Backgrounds! Fixed some things that were bothering me! And some surprises!
One for making your D&D characters.
This is a work in progress and I will be adding lots more as time goes by. Let me know in the comments if you have requests.
This is in black and white to give me the most flexibility in adding lots of varied items. You can print off your creations to colour them in or add them to a character sheet.
Any personal use is fine, including avatars and icons for external sites, but please credit meiker.io and aklarkwood.com or @aklarkwood on twitter.
Tags: d-and-d rpg wizard warrior adventurer elves orcs dragonborn tiefling rogue dress-up-game high-fantasy modern-fashion historical
Derivative works permissions:
Comments
crusoe I like the idea that it can become a coloring-book, like thing... :O
leon-lepetit Ohhh this is so fun hha Ill make lots of chars uwu !!
leon-lepetit and yes the coloring book thing is such a good idea uwu