Dream Horse Maker v1.12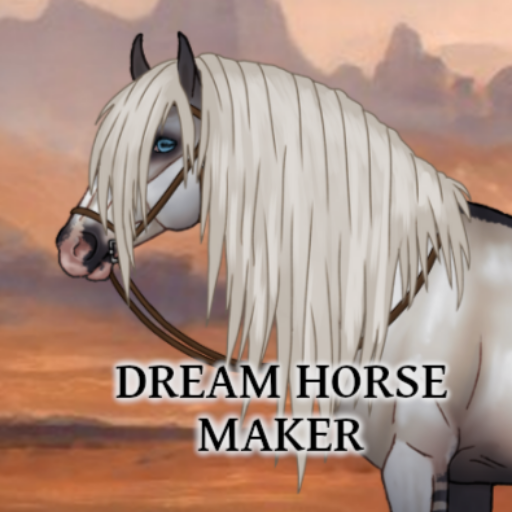 Dream Horse Maker v1.12
Hey! Before you start the game here's a tip:
-Some markings, like the dapples and pangares work better with different coat colors, so make sure to try them all out!
-There is a background with a sheet so you can turn the horse you made into an OC by giving them a name/birthday/etc! Just save the image to your device and write on the lines!
If you have any suggestions of things you would like to see/add let me know! Dm me on Instagram at @inkyetherium or Discord (nash12#7129)
Anyways, thanks for playing! Hopefully I will add a lot more things in the future (for example, wings, horns, western tack etc) but this version is fairly simple. So enjoy! <3
-nash12
(P.S. It would make my day if you posted your favorite horses on Instagram using the hashtag #dreamhorsemaker !)
Game Info/Updates:
Version: 1.00 (9/20/21)
No updates
Version: 1.12: (10/18/21)
-Added Pegasus and Bat wings
-Added Leg Feathers
-Added the Fjord style mane
-Added Unicorn horns
-Made the canvas smaller due to size limits
Font: Gentium Book Basic Bold Italic
Tags: horse horses pony pet dreamhorse creator creatures animal pets horsemaker maker avatar-maker animals
Derivative works permissions:
Comments