Enchanted Fairy Maker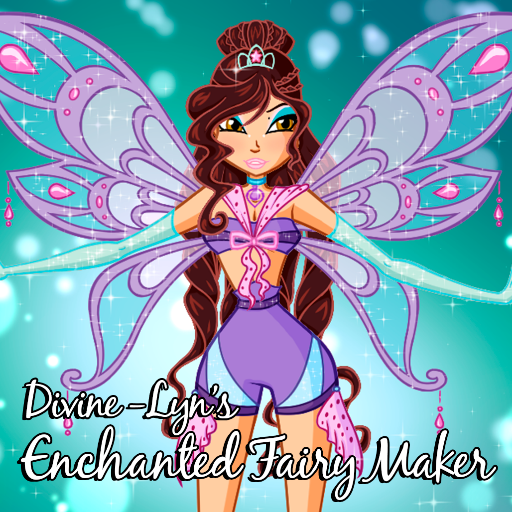 "The test will find you at a critical moment in time. You will need to rescue someone from your own world, and it will require a great sacrifice. If you succeed, then and only then, will you achieve final transformation!" -Headmistress Faragonda
The exciting follow up to the Guardian Fairy Maker: Enchanted Fairy Maker is here!
I've made a few attempts to make an Enchantix game since the release of the original Guardian game, but nothing ever got that far. This verson has been in the works for a long time, and I'm excited to share it for all to enjoy!
Have you got comments, questions, or suggestions? You can shoot me a message over any of my socials. I'd also love to see your creations! Feel free to send those to me too!
Discord: divinelyn
Tumblr: divine-lyn
Twitter: @LynDoesLife
Instagram: @lyn.does.life
17/05/2023: Added Roxy's hairstyle and hair colour. Changed item order in some menus.
Tags: winx-club fairy wings creator cute princess magical-girl divine-lyn dress-up-game fantasy
Derivative works permissions:
Comments