Casual Fairy Maker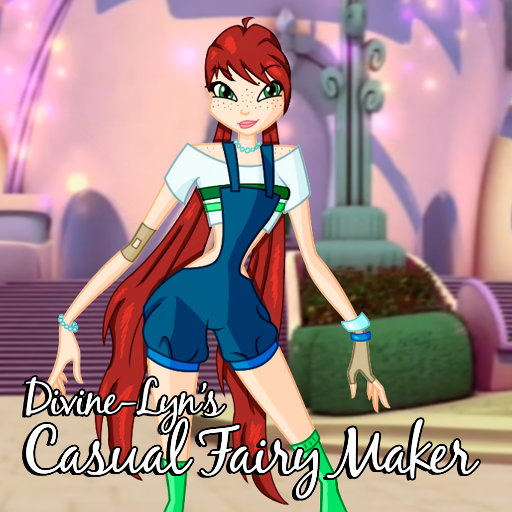 The sister game the the Guardian Fairy Maker: Casual Fairy Maker! Now you can dress up your fairy in her school clothes to go with her fairy form!
Have you got comments, questions, or suggestions? Shoot me a message over Discord: Divine-Lyn#3433, Twitter: @LynDoesLife, or Instagram: @lyn.does.life.
I'd also love to see your creations! Feel free to send those to me too!
Background credits:
https://www.deviantart.com/wishingbeautifully/art/Winx-Background-8-533760407
https://www.deviantart.com/wishingbeautifully/art/Winx-Background-4-533521609
https://www.deviantart.com/sparxguardian/art/Season-seven-no-2-Alfea-516962747
https://www.deviantart.com/efyme/art/Background-Alfea-5-400140181
https://www.deviantart.com/sparxguardian/art/Alfea-Dorm-3-435612902
https://www.deviantart.com/sparxguardian/art/Alfea-Dorm-2-435612738
https://www.deviantart.com/sparxguardian/art/Alfea-5-435622185
https://www.deviantart.com/akatoh/art/Alfea-Forest-Background-1-528580510
Tags: winx-club fairy creator divine-lyn cute princess magical-girl high-fantasy dress-up-game fantasy
Derivative works permissions:
Comments