Team Phoenix Character Creator
Team Phoenix Character Creator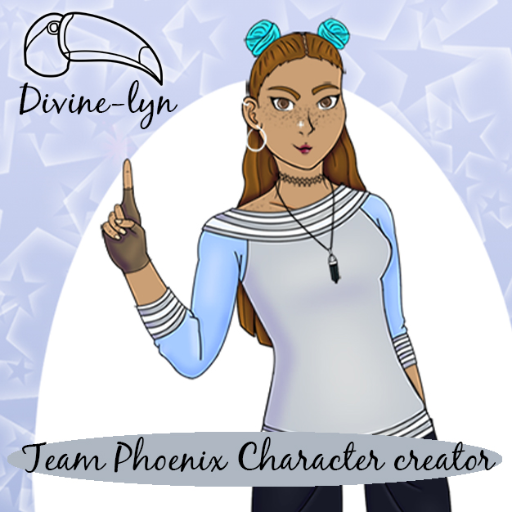 Welcome to the world of Team Phoenix! Dress up your character in a wide variety of clothing styles, all with fun and funky swatches.
The dress up is based on a game concept I came up with a few years ago, however at this point it's just a Pinterest board fueled art project. Regardless of its origins, I hope you enjoy it!
(Aug 26)What's new?:
-Shoes!
-Three skirts
-Better item icons
-Touched up line art that needed to be fixed due to resizing issues
What's been removed?
Due to file size, I've chosen to remove the following items to conserve space:
-The darkest brown hair swatch
-Most of the earrings
What's left to come?:
Nothing. The game is now complete! In a week or so, I'll remove the what's new/removed sections and that'll be that.
Have you've got comments, questions, or suggestions? Shoot me a message over Discord: EpicNinjaGirl#3433, or Instagram: @lyn.does.life.
I'd also love to see your creations! Feel free to send those to me too!
Tags: divine-lyn inclusive cute fashion dress-up-game modern-fashion
Derivative works permissions:
Comments
uwuboytho ohh cool! love the diversity and yes Im waiting for more shoes <3 lol <3 Icons are alright <3