A Study in Azar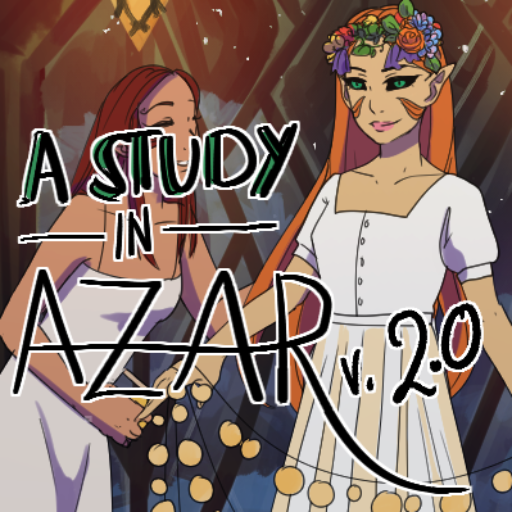 EDIT 11/03/2022: Betcha weren't expecting an update huh??? But no it's just optimizatin for skirt randomizing so you'll get full skirts (color) more than just the pattern or something, thx to wife Kipali for helping out
EDIT 12/03/2021: Wedding wreaths and garlands. Added new tops, hats, a new skirt(!!), a hubby and wifey for all your honeymoon needs, some new underwear, handheld items and one background. Go have a sweet month in a treehouse now.
EDIT 23/01/2021: Alchemy! Added some accessories, new shirts & coats, new hats, new backgrounds and /more embroidery/ ~
EDIT 17/01/2021: Fixed clipping and added color options to hat on back.
UPCOMING: More... mage aesthetics? Idk. Maybe.
Visit Azar, a land of gargantuan forests and many lakes populated by a rather brainy and sophisticated race. The Azari account for most of the continent's technology and are most known for their solid economy and unduying curiosity. Dress your character in an iconic pleated skirt, complimented by shirts, vests and coats in various styles. Accentuate with natural, elegant patterns, whether you're dressing a scholar, an adventurer or even a mysterious Rain Hat.
------
Here we go again. Been meaning to do this one for a while, and now there's a holy trinity of Sand and Smoke dressups (check out the Naye'vi and Asadin for other races in this universe!). I invite anyone who plays this to find as many different cultural influences as they can, because there's a /lot/.
Post your creations and suggestions to my twitter @consort_masami or the Meiker discord server! <3
Tags: fusion original lolita steampunk high-fantasy dress-up-game historical
Derivative works permissions:
Comments