Travel Through Ice and Smoke
Travel Through Ice and Smoke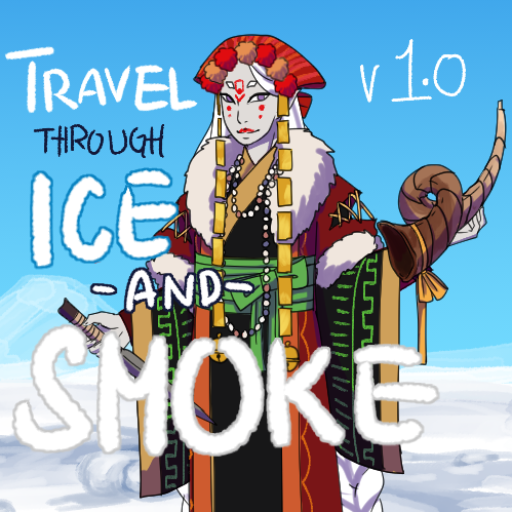 2022/02/05 - Added 20 makeup particles AND I MADE EYEBROWS OPTIONAL, ARE YOU HAPPY??
2021/11/09 - Fixed minor clipping issue.
2021/11/09 - Initial release.
Welcome to the Ice Wastes, or as the natives call it, the Land of Ice and Smoke. It's horribly translated from their tongue, but it will do. Here they dress in heavy, fur-lined and richly embroidered robes, a plethora of gemstones, metals and leather. The Naye'vi are known for their extraordinary headwear and colorful attire, unisex accessories and nature-inspired patterns.
A crisp, updated successor to the Naye'vi Creator. Becausee updating it was too daunting and redrawing a whole game isn't. But there's new stuff! Revamped some old backgrounds (mostly added filters). This game can now take its rightful place next to the Azari and Asadin.
If you have suggestions or questions post them to my twitter @consort_masami or find me in the Meiker discord server! Post your creations there also, I'd love to see them.
Tags: unisex original dress-up-game fantasy historical
Derivative works permissions:
Comments