Drama Girl Maker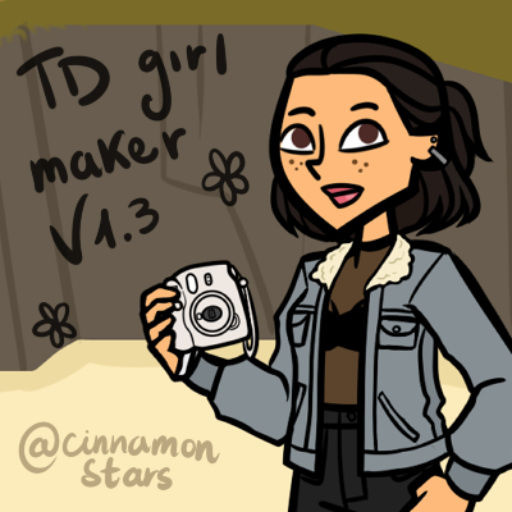 09/12/20
Fixed floating gloves and added a background
I'm currently working on a second version of a Td dress up, hopefully it will be out soon
-
07/07/20 update
Might take a while to load.
Nothing too special, added a few more items such as tops, gloves and more
-
15/05/20 update
added more backgrounds, hair styles + colors, skirts, dresses, shoes and more
-
Total drama style girl maker, hope you enjoy it (:
-
Been working on and off for months on this.
Still not complete (things need to be fixed + added)
-
My deviantart - https://www.deviantart.com/cinnamon-stars
Instagram - @catifice
Tags: total-drama casual female dress-up-game modern-fashion
Derivative works permissions:
Comments
leon-lepetit LOVE THIS GAME !!! :'3
crusoe good stuff! I love the mouth options, if you could make them movable it might be even better. :D
valkyrune This is my favorite game on here! Are you going to make a male version? Can you add hazel eyes as an option? This is amazing!