AURUM SANCTUS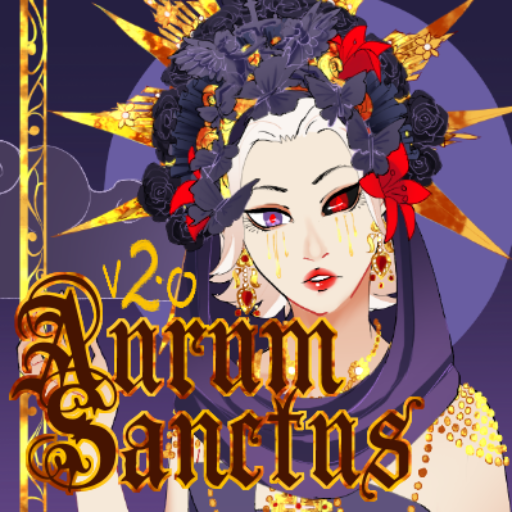 2021/06/30: THE SAINT: VERSION TWO. Less painful! Added:
-New headdresses
-New dresses
-Some new accessories (wings!)
More stuff maybe coming, like bracelets and clipping fixes and more jewelry.
2021/06/13: Initial (painful) release.
Hi and I'm back with another game that hurt me. But on the plus side you can make a gorgeous, glittering holy entity decked out in loads of ostentatious pieces and rich accessories. I'll probably update this someday, but that won't be right now. Vaguely inspired by the art of Alphonse Mucha and art noveau in general while taking generous inspiration from religious aesthetics and a lot of runway clothing.
Post your creations and suggestions to my twitter @consort_masami or in the Meiker Discord server <3
Tags: gold angelic pastel art-noveau dress-up-game high-fantasy
Derivative works permissions:
Comments