Help Princess Kelp!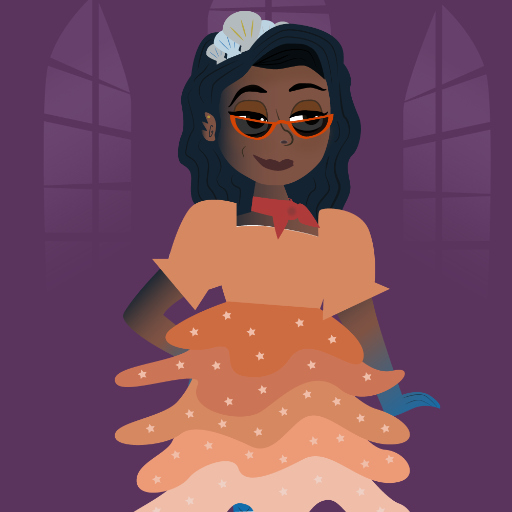 Help Princess Kelp get ready for another day out on the town in the fabulous Kingdom of Meltem in this dress up game! A companion game for Episode 3 of Spells of the Sea.
"Spells of the Sea" is a five-episode podcast musical written by Guinevere Govea that follows a fifteen-year-old fisherwoman named Finley Frankfurter and an old lighthouse keeper named H.S. Crank as they journey through the ocean to find the Elixir of Life to cure Finley's terminally ill father. Along the way, the pair discovers the meaning of family, friendship, and believing in yourself in this audio adventure for the whole family!
Go to spellsofthesea.com for more activities!
Character designs by Guinevere Govea
Game built by Guinevere Govea
This game was developed by the Spells of the Sea team.
Tags: dress-up-game high-fantasy modern-fashion
Derivative works permissions:
Comments
Oops! The creator of this game has disabled comments.