Vampire Blackberry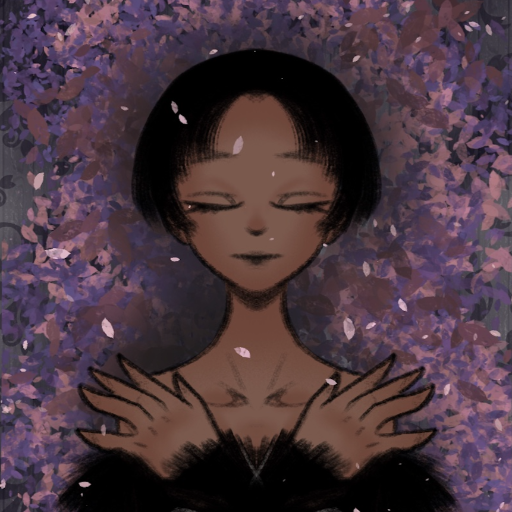 ❀ 𝖁𝖆𝖒𝖕𝖎𝖗𝖊 𝕭𝖑𝖆𝖈𝖐𝖇𝖊𝖗𝖗𝖞 ❀
˚☽˚。⋆. "𝘐 𝘸𝘢𝘯𝘵 𝘵𝘰 𝘴𝘦𝘦 𝘺𝘰𝘶 𝘢𝘨𝘢𝘪𝘯 𝘸𝘩𝘦𝘯 𝘐 𝘸𝘢𝘬𝘦 𝘶𝘱. 𝘚𝘰 𝘱𝘭𝘦𝘢𝘴𝘦 ... 𝘣𝘦 𝘢𝘭𝘪𝘷𝘦.":+*。⋆.
After a very long sleep Vampire Blackberry finally wake up from her endless dream. She can't remember anything except the fact that she is a vampire from Blackberry family. How and why she got trapped inside the hibernation still be the mystery.
♡ Finally after a very long time I have time to create a new game ಥ‿ಥ huuu. This time I change a bit of the art style and surely need more practice on the drawing of the hands lol. It looks a bit quirky. ( /)w(\✿) Anyway! Thank you so much for playing the game! Hope you guys enjoy!
Follow me (⊙‿⊙✿) : IG : iam_littlelily
I will try to update more item in the future, also more artwork on my instagram if I have time. If you need something on the game to be fixed please dm me okie?
Love (●´ω`●)
Little Lily
Tags: dark witch vampire pencil mysterious gothic black little-lily portrait magic black-magic scary blood horror vintage blackberry coffin feneral dress-up-game high-fantasy historical
Derivative works permissions:
Comments