Lady Blackberry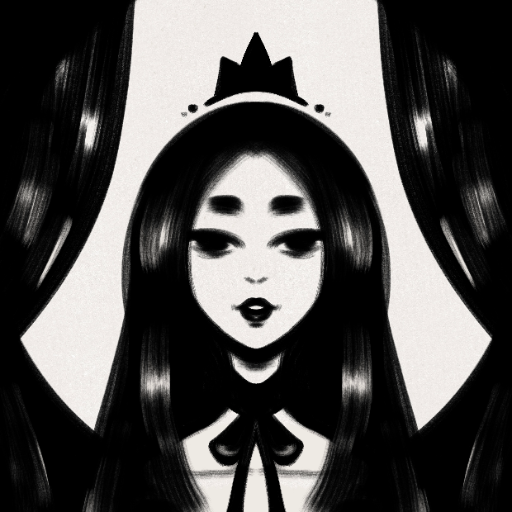 𝐋𝐚𝐝𝐲 𝐁𝐥𝐚𝐜𝐤𝐛𝐞𝐫𝐫𝐲 - 𝖂𝖊𝖑𝖈𝖔𝖒𝖊 𝖙𝖔 𝖙𝖍𝖊 𝖉𝖆𝖗𝖐𝖓𝖊𝖘𝖘
"Beware of Lady in black, Lady Blackberry."
My first ever doll dress-up game creation. I always want to make something like this in this kind of art style, soft, dark, mysterious in black and white. I willing to see the feedback from you guys and also if you have any suggestion or anything else you want me to improve you can contact me right away :)
IG : iamn.otexist ♥
## I'm thinking about creating an account on patreon or DeviantArt, but since I've never heard of these two so right now please follow my Instagram account instead. (♥o♥) I will let you guys know when I have one!
(I don't normally post my art on social media, but from now on I will keep update them for you.)
Love ♥
- Little Lily
The creater
Tags: gothic dark witch pencil mysterious black littly-lily portrait magic black-magic black-and-white scary horror girl vintage minimal blackberry old-fashion dress-up-game high-fantasy historical modern-fashion
Derivative works permissions:
Comments
leon-lepetit Woah dark stuff uwu <3 they are all cute uwu my bro loved this too <3 uwu