BJD Meiker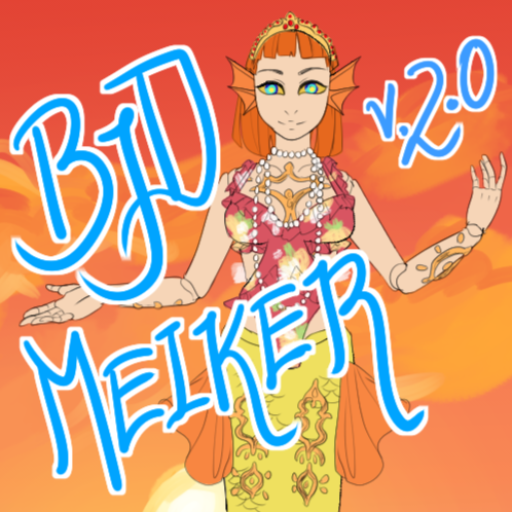 2021/05/31: v2.0 MERMAY RELEASE!
Surprise mermay update on the last day <3
We added:
-mermaid tail & fins
-swimwear
-watery backgrounds
-new body customization (limbs, details)
-some new accessories (crowns & glasses, among others)
-traditional clothes (Japanese, Russian, Slovene)
-new clothes in general
-one new fringe
2021/02/25: v1.0 Initial release! <3
Make your own customized ball-jointed doll! Pick each individual body part, and mix and match the colors. Top it off with a stylish wig and clothes, and it's ready to be put in display for a gorgeous photoshoot!
**This is a collab game between zecchou and Kipali. **
Concept, tagging, buttons: Kipali (twitter: @AkoKipali)
Art: zecchou (twitter: @master_zecchou)
Put your suggestions and creations in the Meiker discord or by tagging us on Twitter <3
Tags: doll bjd lolita modern hanfu girl boy nonbinary dress-up-game historical modern-fashion
Derivative works permissions:
Comments
uwuboytho <3 <3 <3 <3 <3 <3 :'3