Glitter the Tiefling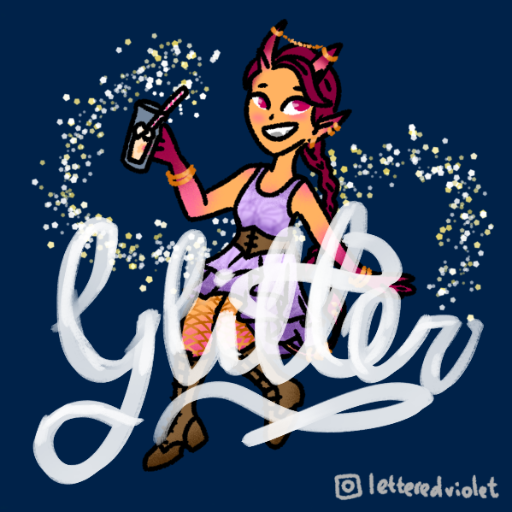 Welcome to the wonderful world of the Sovereign! Two thousand years ago, it was your typical psuedo-medieval Europe with elves, dwarves, humans, all that. Now, the ruler of the world is an archdruid who has pioneered the rise of technology and the growth of hundreds of forests. This is where Glitter lives–a student of magic in one of the top universities, and the sister of the most respected (somehow) advisor to the Sovereign.
Glitter's style is chaotically colorful and ridiculously fun. Find formal dresses, adventuring clothes, casual college student t-shirts, club-worthy glowsticks, swimwear, cyberpunk-flavored jackets, and steampunk-flavored skirts! No matter what, she's adorable.
Glitter is one of my D&D characters, and since her style is a big part of who she is, I kept drawing more and more outfits. I hope you have as much fun making them as I did!
Tags: fantasy sparkles dnd dungeons-and-dragons tiefling horns dress-up-game high-fantasy modern-fashion science-fiction
Derivative works permissions:
Comments
rodrileontho I like the style of this game!! it's funny and looks kinda cute :'3 <3