Octo Dress Like An Ink Kid
Octo Dress Like An Ink Kid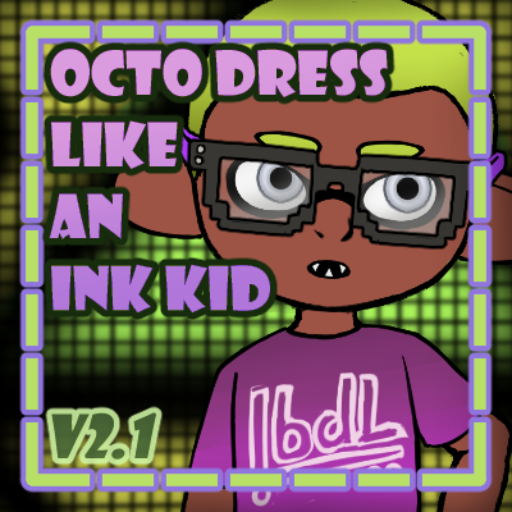 Dress up a squid and/or octo like kid! Inspired by various games such as Splatoon.
You're allowed to make OCs and use as an icon. Do NOT sell characters made with this, for real or virtual currencies. You're allowed to edit images made with this, but you cannot cover up or remove my watermark. Don't claim as your own and credit if you can. Thank you!
For any questions and/or wish to show me your ink kids, you can tag/message me on social media!
Tumblr: @gramophoneturtle / Twitter: @gramophoneturtl
V2.1 (2022-11-22)
- Fixed Moto Boots (old appeared at the same time as new)
- Added bonus 2 tees & 1 pair of shoes
V2.0 (2022-11-21)
- Many shoes!
- Leg & feet update
- New inside carafe backgrounds
V1.0 (2022-11-07)
- General release
- New Mask & Glasses categories
- Added Info category for (ear) clipping
- Added more tops & headphones
- Couple more sample shoes
- All base pant types created
V0.1 (2022-10-26)
- Draft release
- Completed hair and eyebrow styles with their ink colors
- Completed iris/skin colors
- Sample tops, shoes, headphones, pants, backgrounds
- Other categories and icons started
Tags: splatoon octoling inkling splatoon3 splatoon-3 dress-up-game avatar-maker fantasy anime modern-fashion
Derivative works permissions:
Comments