Fashion Ends With You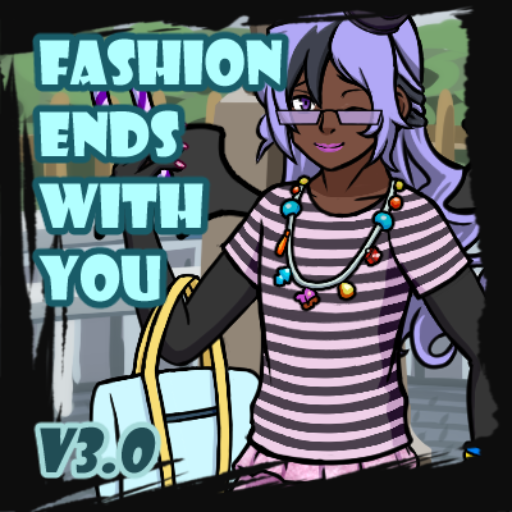 "Hey, you! Let's play a Game. Your Mission: Expand the borders of your fashion world!"
A dress up game inspired by various games such as The World Ends With You, created by GramophoneTurtle and with contributions from tyde07 for brand backgrounds, hair colors and secondary hair colour sections.
Disclaimer: You're allowed to make OCs and use as an icon. Do NOT sell characters made with this, for real or virtual currencies. You're allowed to edit images made with this, but you cannot cover up or remove my watermark. Don't claim as your own and credit if you can. Thank you!
Contact: Feel free to show me your fashion choices on social media or contact me if there's any issues/questions!
Tumblr: @gramophoneturtle
Mastodon: @[email protected]
Twitter: @gramophoneturtl
Version History
V3.0: 23-05-31
- Focus on adding new colours for hair and other items
- Start of secondary hair colour sections
- Some new clothing and items
V2.0: 23-03-25
- Focus on brands with less clothing
- New backgrounds for each brand
- Some new accessory types
- Added various items, fixes & rearranging
V1.0: 23-03-11
- General release!
- Item fixes & rearranging
- Added 2 long hairstyles, 1 background, 2 borders
- Added "tops & bottoms" for items like dresses
- Added various other clothing items
V0.1: 23-03-01
- Draft release
- Most of main protagonist outfits, skin colors, hairstyles
- Some preferred items by the protagonists
- Some other items to test the framework/layering
Tags: twewy the-world-ends-with-you dress-up-game avatar-maker anime modern-fashion
Derivative works permissions:
Comments