Polly Pratt Had a Valentine (PDR)
Polly Pratt Had a Valentine (PDR)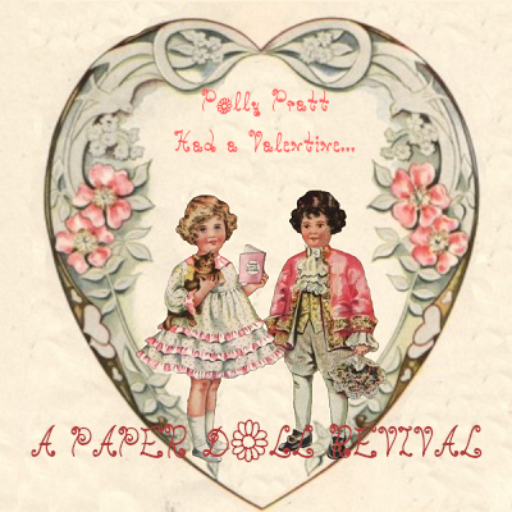 Polly Pratt and her sweetheart, Diego, are all ready to celebrate Valentine's Day, and they need your help to get all dressed up for this special occassion! Rig them out in romantic clothing, then set 'em up for a play date in the park, at school, or at home!
Story behind the game:
I created this paper doll revival just in time for Valentine's day, although it took me a little longer than half a month, I think, to make, but anyway I'm glad with the results! This is my second paper doll revival.
And oh, speaking of where Diego got his name, it just came out of a hat. Or my brain.
Rules:
This work is licensed under a Creative Commons Attribution-ShareAlike 4.0 International License. You may modify the doll for as long as you want, create derivatives, use it for commercial purposes, etc., but you must credit me and apply the same license to any derivative you create so that others can follow.
However, NFTs based on this game are forbidden!
Tags: polly-pratt good-housekeeping 1920s roaring-twenties 20th-century 1920 valentines-day kids paper-doll-revival children youth vintage antique pdr sheila-young romantic cute jazz-age creative-commons cc-by-sa attribution-sharealike dress-up-game historical male
Derivative works permissions:
Comments