Betty Bonnet Shops Early -- A Paper Doll Revival
Betty Bonnet Shops Early -- A Paper Doll Revival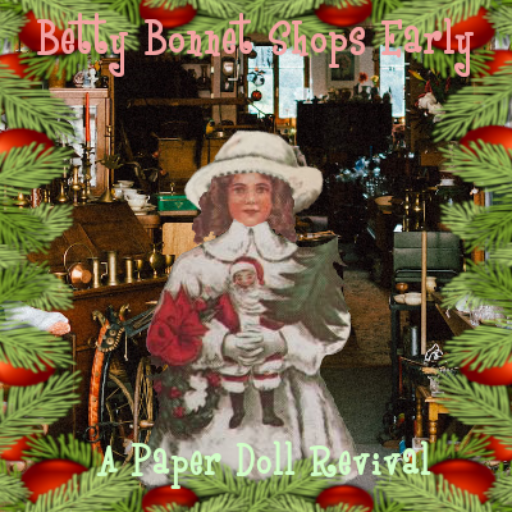 Little Betty Bonnet's going out for a Christmas shopping trip today, but the problem is, she can't decide on what to wear! Help her bundle up in cozy old-fashioned coats and hats and once all that shopping's done, you might probably want to dress her up in casuals for lounging around the house or her next big Christmas party. If you'd like, you can invite Dolly over and help her bundle up too or try the other stuff Betty's got with her!
Story behind the game:
I'd always wanted to create a paper doll revival game for a change, with my own unique spin to it, of course! After half a month building this game, I am quite proud to say I FINALLY DID IT!!! Maybe soon enough, I could do other paper doll revivals too.
Rules:
This work is licensed under a Creative Commons Attribution-ShareAlike 4.0 International License. You may modify the doll for as long as you want, create derivatives, use it for commercial purposes, etc., but you must credit me and apply the same license to any derivative you create so that others can follow.
However, NFTs are forbidden!
Tags: paper-doll-revival pdv paper-doll creative-commons cc-by-sa betty-bonnet 1910s sheila-young ladies-home-journal vintage child girl youth teens-era christmas holidays wwi 1917 great-war winter yule magazine dress-up-game historical
Derivative works permissions:
Comments