Manananggal Meiker (WIP!)
Manananggal Meiker (WIP!)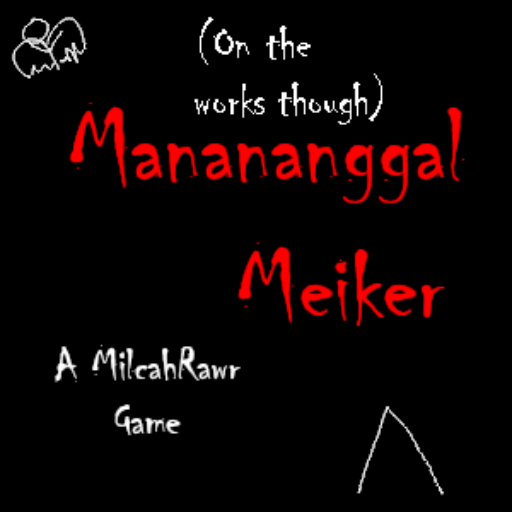 This is a very, VERY early WIP of a manananggal-themed game, just in time for the spooky season, which I was expecting to finish by the later part of this month. You can still try it out in its very unfinished glory, just to give you an idea what it's going to be like in the forseeable future.
~
If there's an item you'd like to see in future updates or if you have any suggestions, critique, or whathaveyous please drop me a comment down below, email me at [email protected] or check out my socials:
DeviantArt: https://www.deviantart.com/milcahrawr
Instagram: https://www.instagram.com/freedonia123/
Tumblr: https://nepalsaysrawr.tumblr.com/
Or if you'd like it, join the Meiker Discord server ;-)
~
Update log (dates are in Manila time, please keep an eye on this):
October 29, 2022: Uploaded to Meiker, with all skin colors, head and ear shapes, body types, and two backgrounds. No blood or any gross things though, thankfully. Will add in facial options and others soon. Don't mind the crudely-drawn face. It'll be removed soon.
PS: one of the BGs came from Unsplash while the other one came from yours truly.
November 5, 2022: OK, guys it's time for the VERY FIRST UPDATE of the Manananggal Meiker!
I've gotten rid of the crudely-drawn face and replaced it with some proper facial options (Finally!). It's just a few of 'em, as in the eyes, the noses, and the mouths along with the mouth shape icons, but alas, no brows. Thankfully, they can be adjusted however you want!
Speaking of the brows, you'll see them in a later update.
PS: Still no signs of any gross stuff in this update, but SOONER OR LATER, I'LL ADD THEM.
PSS: I totally struggled with that lip icon, yo. Hey, at least my buddy Kipali saved me from that peril and I've got them to thank.
Tags: manananggal aswang vampire bat monster creature beast mythology folklore myth philippines filipino philippine-folklore trese wip spooky horror scary contemporary urban-fantasy dress-up-game avatar-maker fantasy historical modern-fashion male science-fiction
Derivative works permissions:
Comments