OC Dress Up: B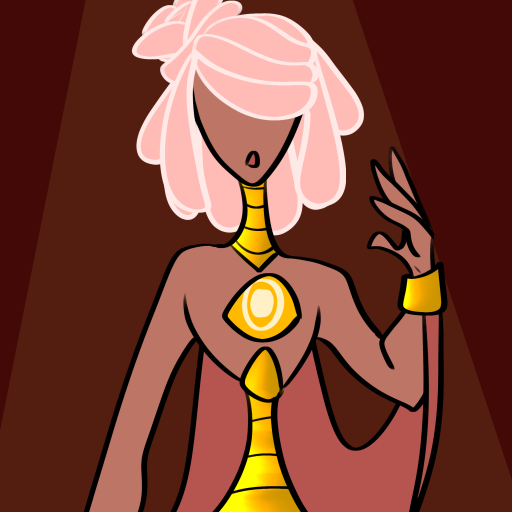 WARNING: this meiker contans mild body horror!
----
UPDATE LOG:
[11/06/2021] extremely minor edit: changed the credits font.
[7/31/2021] Added more hair styles, backgrounds, overlays, and a few color swatches to some accessories. Fixed some minor coloring and layering errors.
[7/27/2021] Initial release.
----
A dress-up game featuring one of my OCs. This character is named B and goes by they/them pronouns despite their feminine appearance. They are an elemental being whose element embodies things like flesh and blood.
Do not claim this character or the art as your own, but feel free to share the images you create with me or others (as long as the credits are not removed from the image)
Tags: body-horror dark-skin one-eye glitter gold pink-hair soft princess oc aether-eternius elemental high-fantasy dress-up-game fantasy
Derivative works permissions:
Comments