Orianne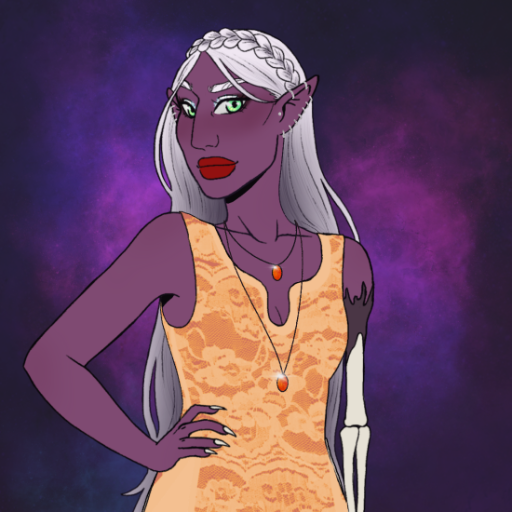 Dress up the witch Orianne! She's a proud Mystic with an inclination towards always looking good ;)
*my first dress up game, feat. an original character of mine! Since she's an existing character and not just a random doll, and it's my first time doing something like this, I'll be the first to admit the options are somewhat limited. if I make more, I'll try to get better at adding more options + customization.
(yes that is a bone arm-- she has a bone leg, too, but I had to crop it out. She's a pretty neat gal)
I hope the colors show up okay, and that there aren't too many odd things going on.
Tags: dress-up-game modern-fashion high-fantasy
Derivative works permissions:
Comments