Trendy Gal Maker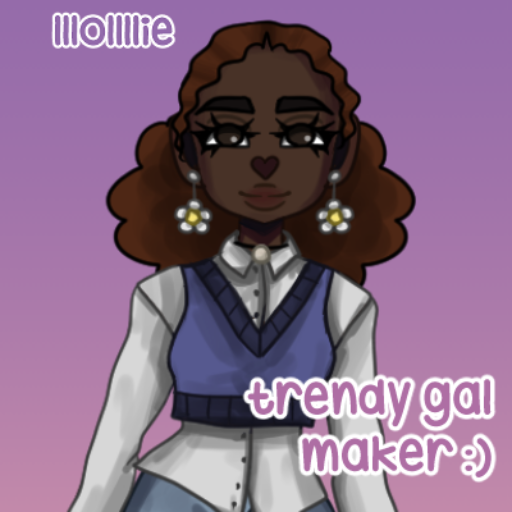 *UPADTE*
~ I've added new items:
- socks and tights
- glasses
- braids
- checkered skirt
This is my first game ever! I made this on a whim and wanted to create my own characters from my stories, so I made this. I will add more items and accessories in the future too. Feel free to make a comment on what items you want added to this maker!
follow my instagram and yt @_lllolllie_
I post personal art and speed drawings there.
Tags: doll-maker trendy fashion dress-up dressup-game dress-up-game avatar-maker modern-fashion
Derivative works permissions:
Comments