Tiggant the Wizard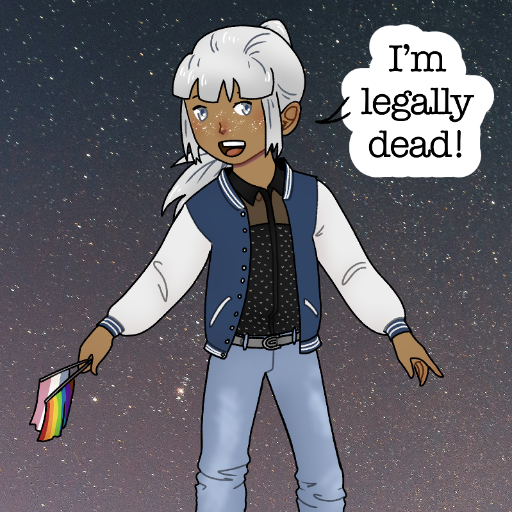 Hello again, and welcome to another character in the "world's greatest roleplaying game". (D&D, my friends, and that's just the slogan, not my opinion.) Tiggant is an aasimar necromancer wizard created by my friend, and this game is based on her designs.
Dress up Tig with fantasy-inspired and modern clothes, including cloaks, some fancy shoes, lots of layers, and some dumb accessories. Also add some memorable quotes, a few different forms of Irwin the familiar, and several zombies. (All of his zombies are named Zack.)
Character by @enrolio, I am @letteredviolet on Instagram. :D I hope you have as much fun playing as I did making it!
Tags: dnd dungeons-and-dragons lgbt zombies magic fantasy modern high-school dress-up-game high-fantasy modern-fashion
Derivative works permissions:
Comments