Saffron Jack, Electric Pirate
Saffron Jack, Electric Pirate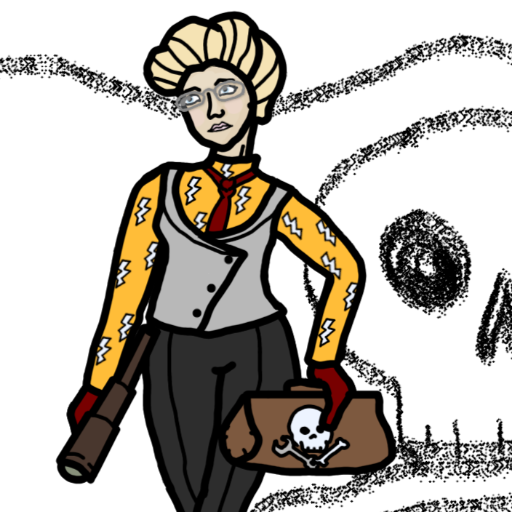 Send this dapper air corsair to command the skies and fix whatever challenges arise! A few high femme outfits and a great deal of sharp menswear furnish a wardrobe for hands-on technical work or cutting an impressive figure in port.
This doll was conceived as a steampunk pirate, but once I'd named the game, I couldn't resist drawing heavily on Seanan McGuire's Wayward Children series and Neil Gaiman's Stardust ... so some hints of "Victorian dandy" and "steampunk mortician" slipped in, with backgrounds suitable for either set of fantasy worlds.
Support Loch Nest Farm in having the free time to draw dolls! Follow our social media from linktr.ee/lochnestfarm.
Tags: steampunk gnc gender-nonconforming pirates plague-doctor mechanic skulls halloween creepy victorian edwardian gibson-girl dress-up-game science-fiction modern-fashion
Derivative works permissions:
Comments