Tasha's Wardrobe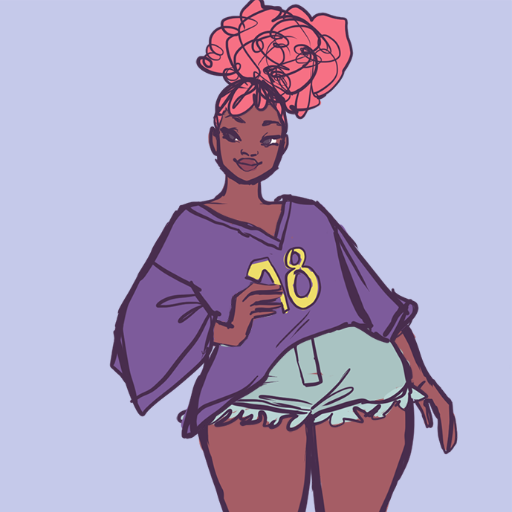 Hello !
Here is a quick dress up game of Tasha, a character from my webcomic Candypeps. Find out more on
Instagram : @pinksaraw
Website : Sarakuan.com
I have many more games on my website :)
Tags: sarakuan candypeps streetwear sneakers pinkhair afrohair oc dress-up-game modern-fashion
Derivative works permissions:
Comments
rodrileontho Woah I like the artwork and all! <3 uwu Will there be any upgrades??
pinksaraw Thank you @roldrileontho! I don't think for the moment as it's just a quick one made to think about this character's outfits more than anything :)
rodrileontho Ohh so sad :'v Well I hope you can make more later uwu :'3 <3