HoneyHead Maker v1.2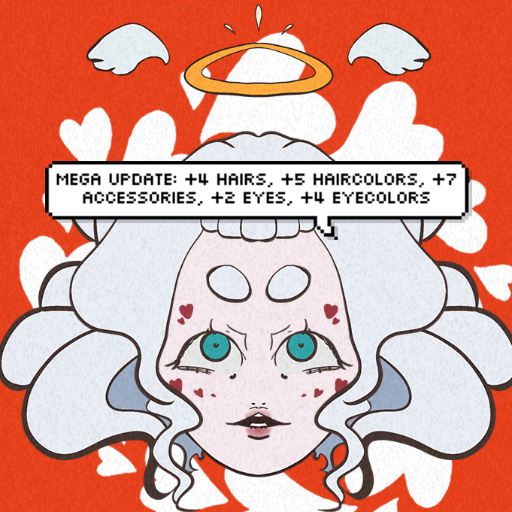 10/19/2020... launch date
10/20/2020... mega update: +4 hairs, +5 haircolors, +7 accessories, +2 eyes, +4 eyecolors
make your own avatar, profile picture, or wallpaper with HoneyHead Maker!
please don't claim or upload my art as your own. don't use it to gain money by any means, even if the money isn't for you.
if you respect this plea that means you respect other people and—most of all—you respect yourself :D
ps, don't forget to take meiker 'snaps', i'd love to see what you make, and please do leave comments if you can, i'm always looking for new item requests!
Tags: avatar portrait profile-picture dark-fantasy demon devil angel monster e-girl avatar-maker high-fantasy science-fiction modern-fashion
Derivative works permissions:
Comments
leon-lepetit lovely art style :'3 i like thiiiiisss