Vampire Mavis Dress Up 2.0
Vampire Mavis Dress Up 2.0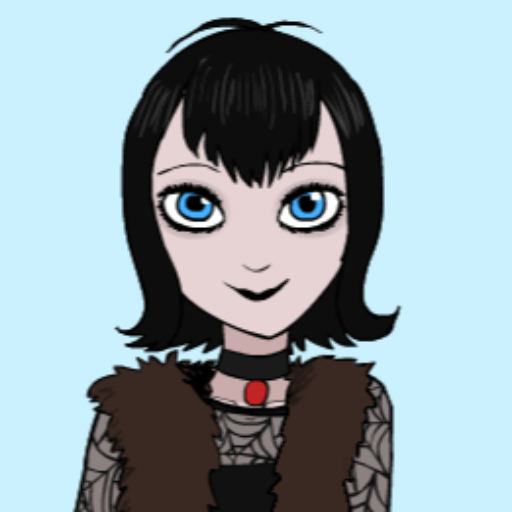 A meiker re-vamp of a Flash re-vamp of Hapuriainen's original dress up game:
https://www.deviantart.com/hapuriainen/art/Mavis-dress-up-356913998
Dress up the vampire girl in hip and gothic fashions, fit for a truly alternative lifestyle. Mix and match tights, skirts, pants and dresses for a dark and spooky look. Change her hairstyle and accesorize with bows and headbands.
Tags: vampires hotel-transylvania mavis goth halloween dark 2010s dress-up-game modern-fashion high-fantasy historical
Derivative works permissions:
Comments