Princess Piggyface's Custom Bait Bucket
Princess Piggyface's Custom Bait Bucket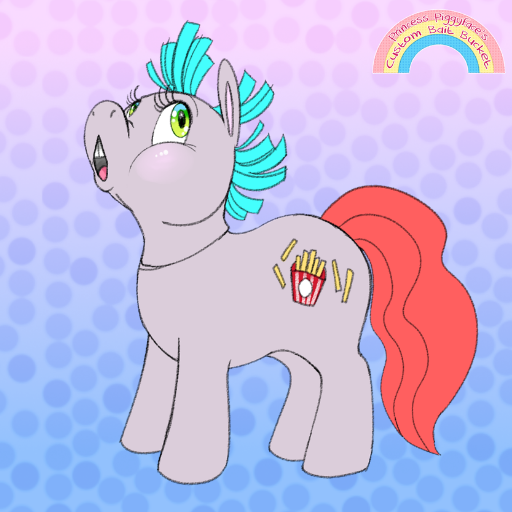 This one's going to need some background story! "Princess Piggyface's Custom Bait Bucket" was a parody shop on Gaia Online that I've since moved it to Toyhou.se. I've decide to create a maker where people can generate their own to roleplay with!
These ponies are made to parody the knock-off/fakie ponies you find at gas stations, gift shops, and small stores and come complete with outlandish colors and marks. They have come to life after Princess Piggyface has rescued them with magic! Some have obvious signs of wear and have been played with not-so-gently!
Please credit if you use them, do not sell for virtual/real currency, and do not claim designs as yours! Free for personal use only!
You can come visit their world on my Toyhou.se (Syrcaid) profile! Thank you!
Tags: pony parody cute funny toys roleplay silly avatar-maker high-fantasy animals
Derivative works permissions:
Comments