Caprine Elegance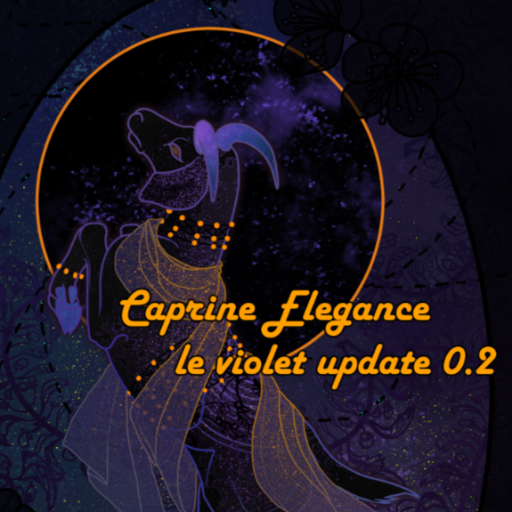 Pick a beautiful Art goat from a selection of many, alter it, decorate it and most importantly, create a background to make it shine in a Dark Art Nouveau aesthetic.
This is what Caprine elegance is all about.
--
Version 0.2 -29.12.2020 send-off release
Le violet brings many new things to the table most importantly the colour purple!
Many old items have been revisited for added customisation, or have acquired purple variants.
Many items have been minorly tweaked, including some minor purple markings and laces.
The background amount has been doubled.
3 new vignettes, 3 new purple goats including matching hooves, eyes and horns.
2 new item categories: radial background patterns and goat blur/glow (you can mix and match the blur)
2 new halo types.
And many new decorative items including belts, blindfolds, bracelets, anklets, veils and shawls.
Veils and shawls come in two layers so hues and transparency can be fine-tuned.
--
Version 0.1
Basic Game release.
Tags: goat fashion dark-art-nouveau art-nouveau builder animals
Derivative works permissions:
Comments
uwuboytho Woaaaah :'3 <3 This game is something else! Love the lights and the backgrounds. Well the art in general is cool af uwu <3