Paper Friend Builder v0.22
Paper Friend Builder v0.22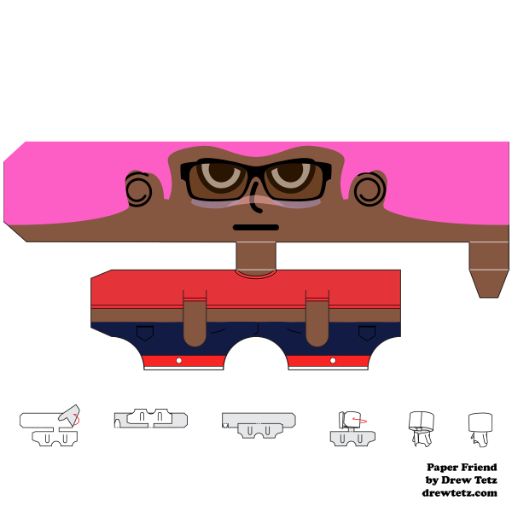 Build your own paper friend! After you finish designing, print it out, cut along the black lines (including the arms), fold the grey lines, & glue the tabs— three dimensions, baby!!
This is still very much a work in progress, all feedback appreciated! Thank you for looking, & please let me know if you make a physical copy!
Thank you meiker.io for making this super awesome engine!
(v0.22 update: Fixed so multiple ears wouldn't stack)
Tags: builder modern-fashion
Derivative works permissions:
Comments