Christmas Elf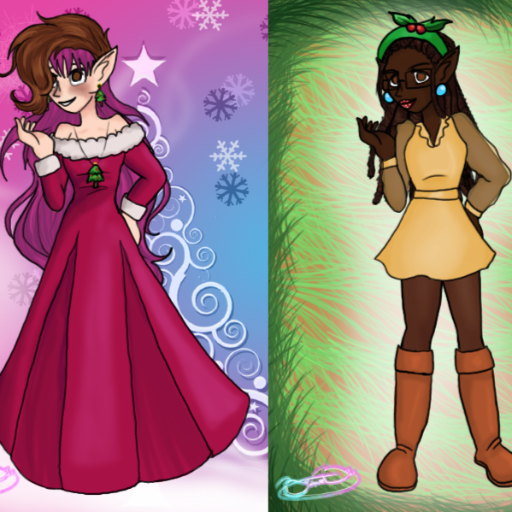 Sorry for the large file!! But I hope it's worth it!
Long time ago, I was working on a Christmas Elves game for Flash, but once I heard the news that Flash was going away, I lost all interest in contining it.
But here I am to revive it with better graphics, thanks to this awesome website!
Enjoy and thanks for playing!
IF YOU REPOST - PLEASE CREDIT ME!!
I am Birdhousebirdy.
deviantart.com/birdhousebirdy
instagram.com/birdhousebirdyart
Tags: christmas elf lots-of-hair birdhousebirdy cute bright colorful dress-up-game high-fantasy modern-fashion
Derivative works permissions:
Comments