Paper Doll Revival: New Baby Nancy
Paper Doll Revival: New Baby Nancy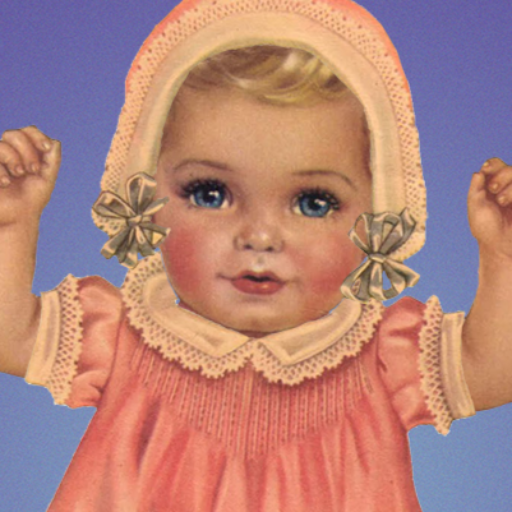 Dress up the adorable baby Nancy, in precious onesies, dresses and coats. Give her stuffies to snuggle with then tuck her in bed or take her for a stroll around the park!
This beautiful scan was found on Miss Missy Paper Dolls, here:
https://missmissypaperdolls.blogspot.com/2019/12/new-baby-nancy.html
It is from 1938!!! Artwork by Queen Holden, famous dress up doll artist.
Tags: paper-doll-revival paper-doll baby 30s 1930s baby-girl painterly dress-up-game historical
Derivative works permissions:
Comments
Oops! The creator of this game has disabled comments.