A Thousand Fleeting Years
A Thousand Fleeting Years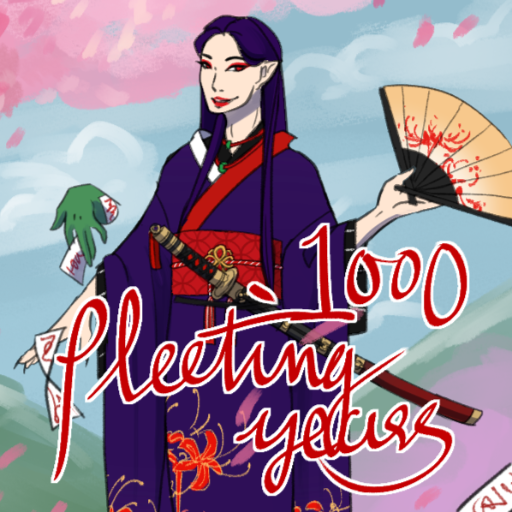 2020/07/03: Initial release.
This vast wardrobe is only fitting of an ancient demon.
Dress my OC Masami in all types of kimono and hanfu in this game, from extravagant to toned down. You can even mix the styles, and pretty much all of the clothing is modular allowing for hundreds of thousands of combinations. Accessorize with items like fans, lanterns, and a sea of hairpins.
This one's a remake and HUGE extension of "A Scene of mt. Ooe" and when I say huge I mean it crashed my browser several times. Also somewhere down the line this became a borderline wuxia/xianxia game. I'm sorry and you're welcome.
I also snuck in Lady Mo Zhi, belonging to my dear friend Kipali. We love datter. Look forward to the release of her game as well~
Planned updates: Warrior edition (more weapons and actual armor), Qing & Ming dynasty additions.
Post your creations and suggestions to my Twitter @consort_masami or in the Meiker Discord server <3
Tags: oc dress-up-game male anime historical fantasy
Derivative works permissions:
Comments