[WIP][OC] Tomoko Dress Up Game
[WIP][OC] Tomoko Dress Up Game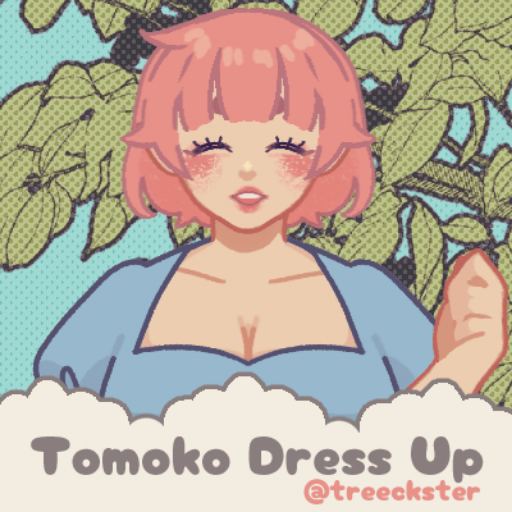 Hello,
**Please do not use this as a character builder.**
This is a work-in-progress, I am making a dress-up game for my original character Tomoko. I am testing out meiker.io.
When I learn how to use this app, I will build a proper dress-up game with more options. For now I will practice with my OC.
You can find me on:
https://twitter.com/treeckster_
◆ update 01: added recolours of items, added shoes + socks + accessories (as stamps)
Tags: cottagecore original-character treeckster oc dress-up-game fantasy
Derivative works permissions:
Comments