Children's Portrait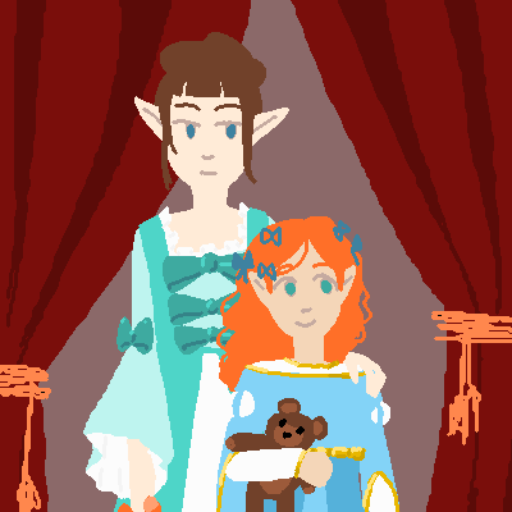 The sisters Alexandra and Peony have been woken up early in the morning to have their portraits taken. Since elfs live such long lifes, their closets are full of many diferent clothes, so try to help them get ready!
(The game is WIP I'm kind of burned out from uni and rushed a bit to have atleast somethign to feel good about. Planned aditions: More historical dresses (maybe something more modern too?), more backgrounds, accessories, and foreground options)
Feel free to make comments on my tumblr: ako-kipali.tumblr.com
Tags: two-dolls elf elfs work-in-progress dress-up-game historical high-fantasy
Derivative works permissions:
Comments
Oops! The creator of this game has disabled comments.