The Mirror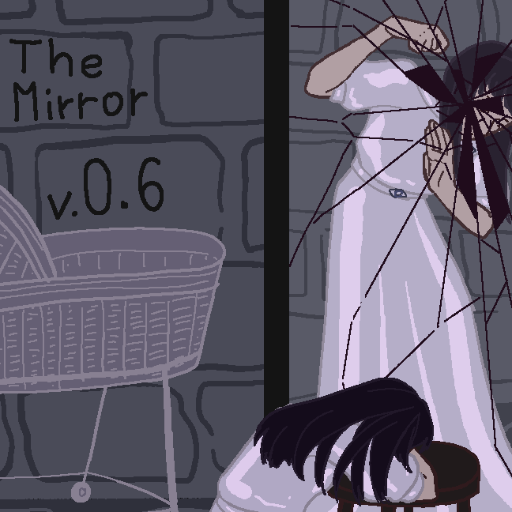 In the old dark room is a magic mirror.
The mirror is strange yet you can't keep away from it this night. What trick is it playing when the reflection is not a mirror.
---------------
Like I promissed! A halloween update one year later on the agmes one year anniversary! Wow!
0.6, I added a new pose for the reflected and reflection! (which means all other assets had to eb drawn yet again to fit those) Also added, two new hairs, recoloured a coat, recoloured a dress, added a dress in two colours, added a halloweeny outfit, added one more background and three background items, and a new mirror effect!
For the future i have planned, more bg stuff, some more outfits, hairs. There are still 4 poses missing(dread), y'all are only getting accessories and shoes once all the poses are done.
Let's see how much of that I do by next halloween. See ya in a year!
If you have any wishes or spooky stuff you want in the game message me in the meiker discord, or send an ask in my tumblr @ako-kipali, or on twitter @AkoKipali
I will add them at a later date, but most definetlly in time for NEXT halloween
-----------
If you have a spooky artstyle and want to steal this idea? You have my premission.
Tags: spooky horrible-misuse-of-meiker mirror dress-up-game historical fantasy goth
Derivative works permissions:
Comments