Simple Elf Sketch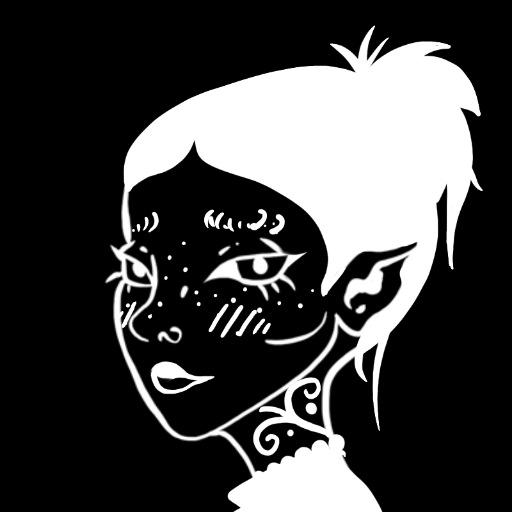 A customizeable sketch of an Elf, with many options for mouths, eybrows, clothing, etc
Tags: dress-up-game high-fantasy
Derivative works permissions:
Comments
dolldivine You said you love feedback so here are some ideas =D I think a cool challenge would have been backgrounds.  I guess you'd have to draw them in white, but a slightly transparent white so that they stand out from the character.  Maybe?  Or maybe the same white but super thin lines?  It's a challenge! :) If you didn't make everything transparent, but rather picked one background colour and stuck with it (eg. black), you could do things like negative highlights in the hair.. You would just draw them in black so that they don't let the head outline show etc.  That way you could squeeze in a bit more detail.  Same with the clothes.. you could have detail in them without worrying about the body lines showing through.  And then you could do the earrings in black instead, so they're negative space on top of the hair.  But I guess they'd need white outlines in case there's short or no hair selected.   But yeah, sticking with a background colour would allow more layering and more detail :) Really cool regardless though!
chosentribute Thank you so much, I will hopefully update soon and certainly with those ideas in mind!
uwuboytho This ones cute :3
chosentribute Thank you!