Bubble Bottle Maker (v. 1.0)
Bubble Bottle Maker (v. 1.0)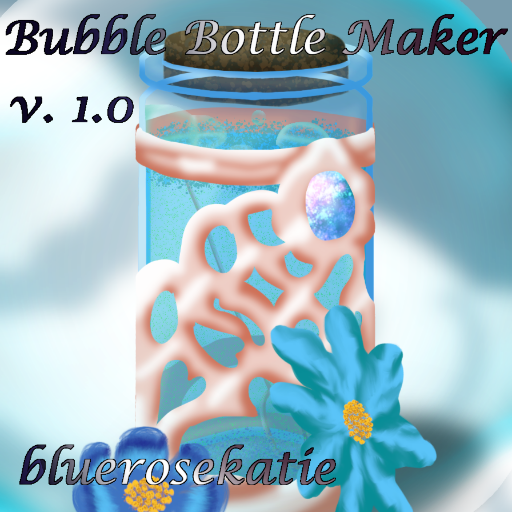 Make a bottle of magical bubble juice, with a practical and pretty grip and plenty of options for stir-ins, foam, fizz, and of course, bubbles.
Best way to contact me is either through my Instagram account or my DeviantArt (@bluerosekatie), or just leave a comment below!
I'd love to see what you make, so tag me if you share it on Instagram or DeviantArt!
Tags: magic potion bottle jewels flowers lorelle nixoflorelle bubbles object fairytale creator builder fantasy
Derivative works permissions:
Comments