Mage Maker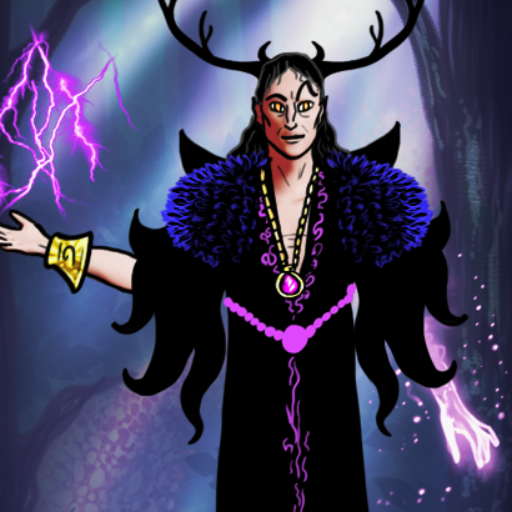 Use this male character dress-up game to design any type of mage persona that strikes your fancy!
Be it a smartly dressed court bard who can cast a spell or two; or a distinguished member of a fantasy empire's high council; or perhaps a dark sorcerer with a different kind of black robe for every new scheme he hatches; a mysterious fae clad in mists and leaves and feathers - or a ragged hermit who would much rather be left alone in his forest.
Choose out of a variety of skin tones, from the familiar and warm human shades to fantastical blue or purple; assemble outfits; and customize the spells and staves that your mage is going to wield.
There's even an opportunity to make the mage an amputee, with an optional prosthetic: either a metal gauntlet or a conjured ghost hand.
Content warning for stylized blood and body markings, including scars and multiple eyes.
Find me as SadMageCentral on Tumblr or Instagram and let me see your amazing creations!
____
The latest game update features a new prosthetic (a literal tree limb!), hovering spellbooks, and a whole new customization category: a familiar that you can perch on the mage's arm!
Tags: fantasy magic male prince wizard dress-up-game high-fantasy
Derivative works permissions:
Comments