Non-Binary and Genderfluid Monster Trainer v1.0
Non-Binary and Genderfluid Monster Trainer v1.0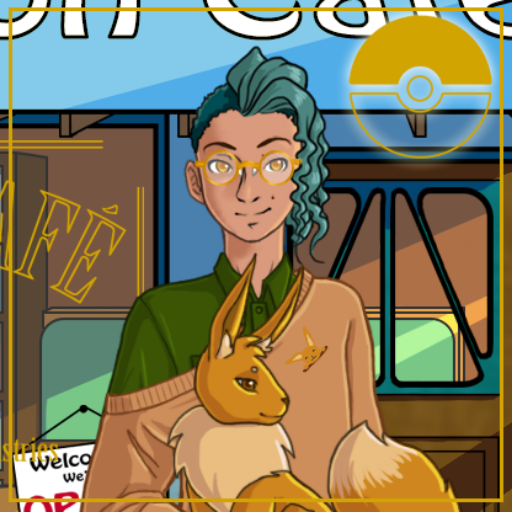 EDIT 12/3/2020: I can't believe I forgot to edit the title. OTL Also changed some tags to comply with rules and to make randomizing better.
UPDATE: 11/25/2019 Heyyo! The first full version of this is done! I will probably add more pokemon on request, or T-shirts, but for now the clothes and features are done.
I thrive off getting feedback, so please send me an email telling me what you think of this doll, things you'd like to see in the future, and of course, your favorite Pokemon!
You can send me an email at [email protected]
My Tumblr is tea-acolyte.tumblr.com, and Patmoose nearly everywhere else (devArt, Picarto, etc)
And you can read about some of my Pokemon OC, Patmos', adventures at breederpatmos.tumblr.com
And don't forget to join the Meiker Discord Server! You can find the invite link at the bottom of any page on this site.
Tags: pokemon anime gamer nonbinary genderfluid lgbtqia dress-up-game science-fiction animals modern-fashion
Derivative works permissions:
Comments