Rococó Portrait Makeover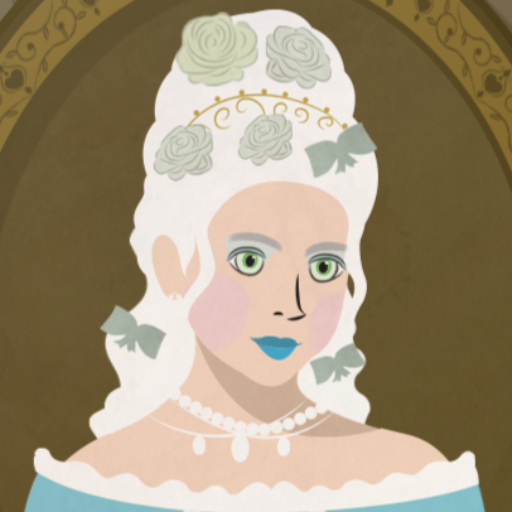 I'm so happy to post this game! This is my favorite period in Art History, all the dresses and excessive ornaments, pastels, roses, huge dresses, golden details and all that Baroque stuff are my fav things! So I've been making games of this era lately.
Create your own OC rococó princess, queen, duchess, whatever, your friend, your mom, uncle, sis! Enjoy mixing and matching pastels!!
This game isnt definitely intended to be historically accurate, however I did take inspiration from this era and made up some things myself, and others were inspired by some movies. Get crazy with all the colors and make thousands of rococó looks!! Will try to add more jewelry uwu! I did my best at drawing crowns :'v..
Pro tip: I HIGHLY advised anyone playing this to use the stamps to overly decorate your dress or even your hair, cuz as we know the fashion this historical period was known for being excentrical and overly decorated, and all I saw was flowers and bows, so have at it and spam your look with them.
I hope anyone likes this game as much as I did and Id love to see what ideas you guys get from this one! uwu
Tags: rococo baroque bach princess queen royalty duchess duquesa reina barroco history portrait makeover makeup pastels avatar-maker historical
Derivative works permissions:
Comments