Drovan Maker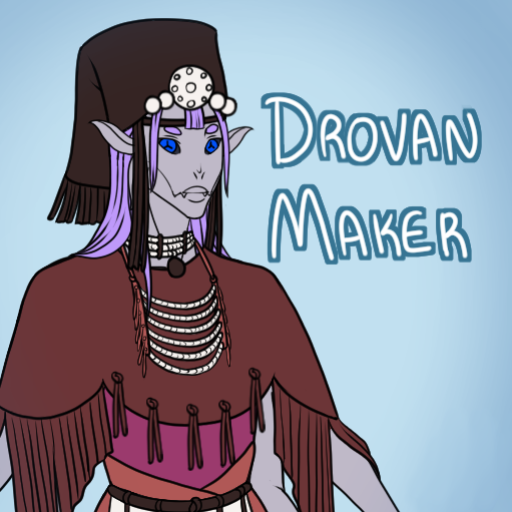 The tall and proud Drovan hail from a distant star, where their capital sits as the glowing jewel in the dark and canopied mushroom forest. Here, the men, women, and others in their tribes flourish and trade with one another the various leathers and dyed beads they've hutned for and crafted.
The men have long frills atop their heads that split at the tip, with women that make due with much shorter frills. The ungendered have even shorter ones, acting as just small nubs atop their head.
Depending on one's class depends on how colorful, detailed, and beaded their outfits are. After all, a simple hunter would have no need for a bright green hat, and an aristocrat would rather flaunt their wealth with the gaudiest of colors and sequins.
Find the Artist:
https://desmondracula.carrd.co
Tags: sci-fi alien drovan native dress-up-game science-fiction
Derivative works permissions:
Comments