gal dress-up!!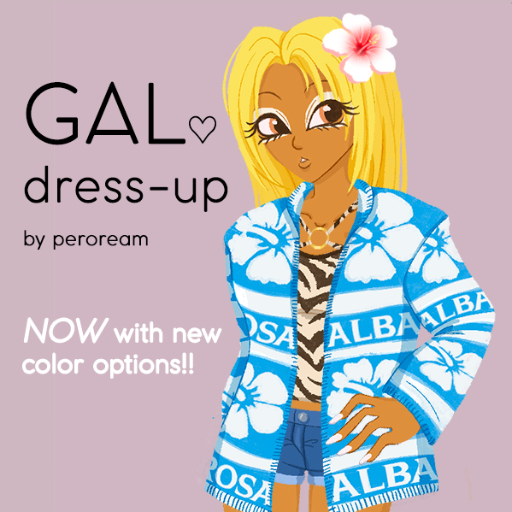 dress up this gal in some classic gyaru-style clothing
(^▽^) originally a paper doll illustration / peroream-gal.tumblr.com
-
UPDATE: two new skin tones, eye colors, hair colors, and nail/toenail colors added!! thanks ola for your approval and nice comments~
Tags: gyaru gyaru-fashion jfashion kawaii 90s y2k gal dress-up-game anime modern-fashion
Derivative works permissions:
Comments
Oops! The creator of this game has disabled comments.